Kyleu boasts 5 private ablution sites in a fenced off area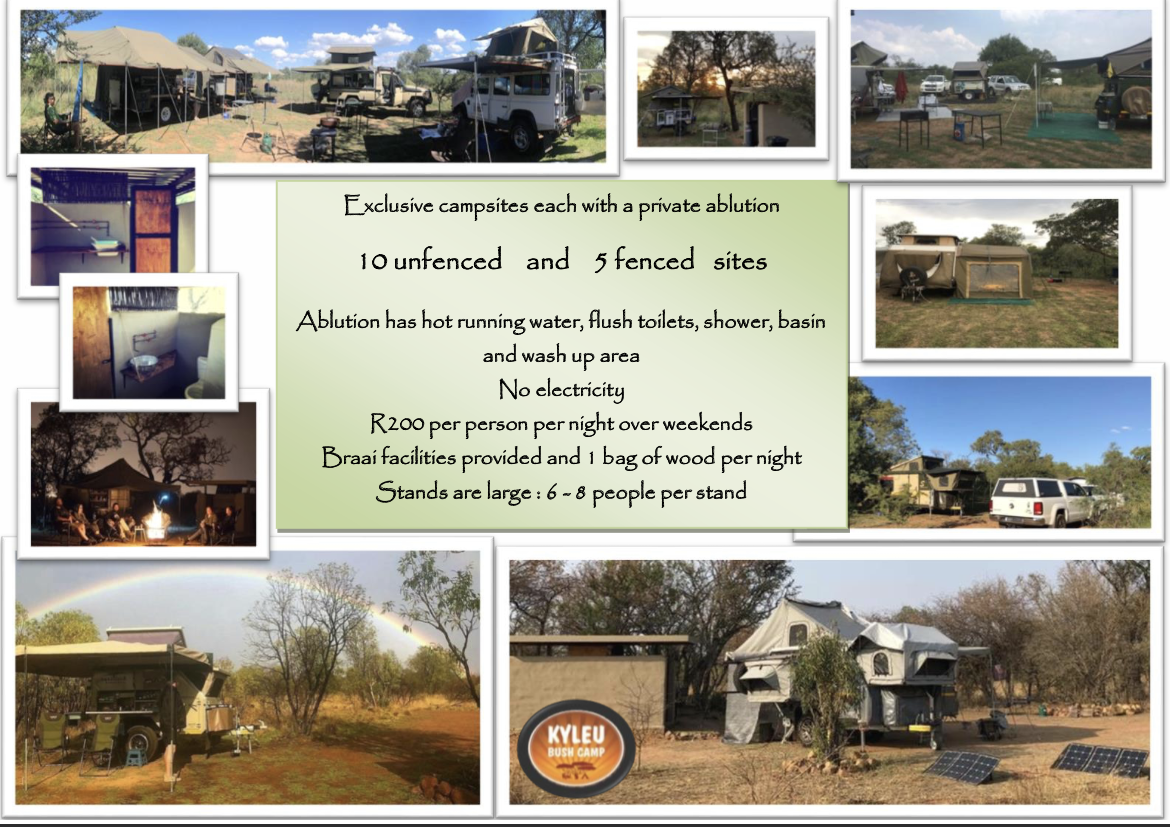 Each stand is spacious and is surrounded by bushveld. This area of KYLEU Bush Camp is fenced.
Each stand has a large private ablution with toilet, shower over looking the surrounding bushveld, basin and small wash up area. Each ablution is equipped with solar-powered LED lights – we cannot ensure that there is sunshine every day, so please make sure you have additional lighting if necessary.
There is also hot water to make your stay more enjoyable.
There is NO ELECTRICITY at the camp site.
Each stand has braai facilities. 1 complimentary bag of wood will be provided for each day's stay. Please only make fire in the designated area. Extra wood is available for purchase at KYLEU.
No firewood or kindling is to be collected from the surrounding bushveld.
Camping @ KYLEU open bush camp is ENTIRELY at YOUR OWN RISK. KYLEU Bush Camp and its owners will not be responsible for any injury, loss or damage to persons or personal property while on the premises or excursions in the greater Dinoke